The domino effect of Covid-19
Posted on Tue May 19, 2020.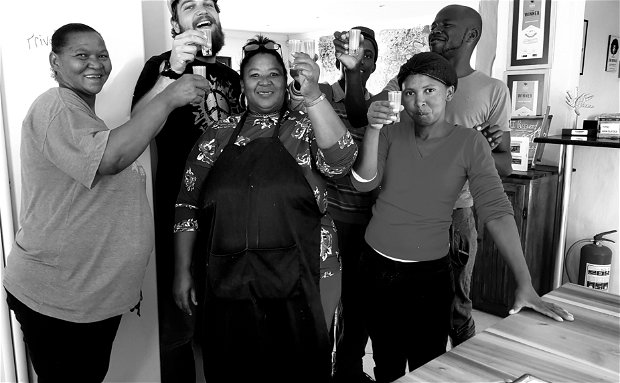 It is no secret that the worldwide pandemic has dealt massive blows to the tourism industry. Covid-19 has reminded us of the harsh realities most of our South African population have to deal with on a daily basis. The pandemic has stripped many people of their income earning abilities which needless to say has huge ramifications and the effects thereof will be dealt with for the foreseeable future.
Afrovibe has always been 'about the people', during this difficult and uncertain time our staff have unfortunately not received funds due to them from the governmental unemployment insurance fund. Due to these difficulties and unfulfilled promises we have taken essential business resources to keep food on the tables of our staff members and their families as the well-being of our team is our main priority. We have now joined forces with African Sunrise in a bid to raise funds towards this essential cause, at this point we are still unsure whether or not any of the relief that has been promised will be delivered.
African Sunrise has taken the initiative to start this campaign; 'Save South African Tourism', should you wish to donate or get involved follow the link. 
Vouchers can also be purchased which can be redeemed anytime from now till November 2022, for more information drop us an email on [email protected]. 
Join us in supporting the driving force behind the establishments, destinations we have grown to love and treasure! 
Cheers to good health!
Love, the Afrovibe team