In-house Experiences - #OutAfroVenturing
Centrally located on the Garden Route, Afrovibe is an activity hub for tours, activities and experiences!
Customized tours to various attractions on the Garden Route are also offered, tailor made packages can easily be put together with one of our travel & adventure enthusiasts!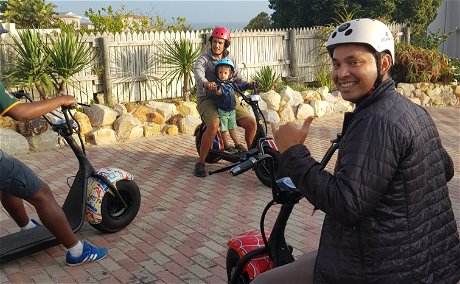 Electric Scooter Tour
Cruise the streets of our slow town like a local! Join one of our experienced tour guides and discover why we choose to live slowly here in Sedgefield. This leisurely tour will take you around the village covering approximately 20 kilometers on a wide tyre electrical scooter, the tour includes a coffee break at our local coffee roastery.   
Book now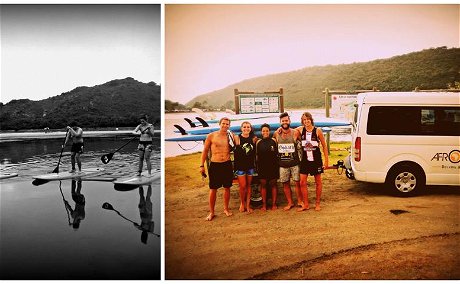 SUP - Stand up paddle boarding
Stand up paddle surfing - SUP is a traditional Hawaiian sport which promotes balance, strength and general fitness. It's excellent for surfers and non-surfers alike, as it provides an isometric workout that strengthens your core muscle groups, while giving you a fun and exciting way to view the natural surroundings of Sedgefield.
The closest you will get to walking on water! 
From R 430 per lesson, includes all equipment and instructor.
Book Now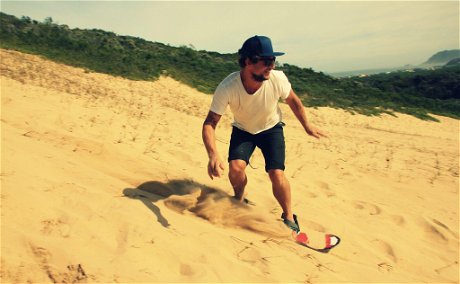 Sand Boarding
Sandboarding in Sedgefield or Kleinkraantz - Africa's alternative to snow boarding.
A two to three hour excursion into the dune fields of Sedgefield. Sand boarding is loads of fun, exhilarating and easy to learn!
From R 430 per person, includes all equipment and instructor.
Book Now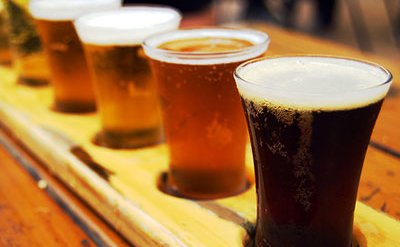 Slow brewed Beer and Coffee tour
Jump into our bus and join in on a trip to our local shebeen, our local slow brewed Craft Beer Brewery and local Coffee Roastery. This is a great way to experience the slow-paced way of life in Sedgefield! 
From R 430 per person
Book Now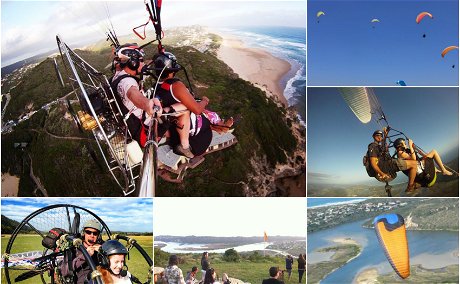 Paragliding
Share the sky! Experience the Garden Route through eagle eyes. 
From R 850 per tandem flight, includes equipment and instructor.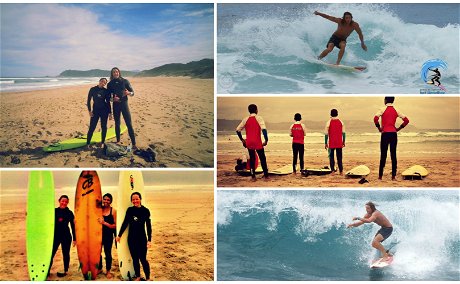 Surf Lessons
Learn to surf on the Garden Route!
Buffalo Bay is a picturesque seaside village that is home to a variety of user-friendly surf breaks, ranging from gentle beach breaks and rolling reef breaks to easily accessible point breaks which offer the perfect platform for beginner to advance surfing lessons. Our experienced instructors will teach you the art of safely riding waves and lessons can be tailor made to suit your level.
Lessons are offered either privately (one on one) or in groups ranging from one to two hours long and all equipment is provided.
From R 550 per lesson, includes equipment and the most awesome instructor on the Garden Route!
Book Now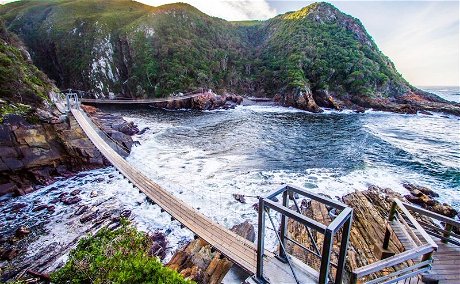 Tsitsikamma National Park Day Tour
The Tsitsikamma National Park is a protected area on the Garden Route, in the Western and Eastern Cape province of South Africa. It is a coastal reserve well known for its indigenous forests, dramatic coastline, and the Otter Trail. In 2009 the park was amalgamated with the Wilderness National Park and various other areas of land to form the Garden Route National Park.
The park covers an 80 km long stretch of coastline and is a haven to a variety of marine species and indigenous flora. The Tsitsikamma National Park boasts unique and spectacular scenery in this magical part of South Africa.
The word "Tsitsikamma" hails from the Khoi language meaning place of much water. Probably referring to the clear water of the Tsitsikamma River.
From R 2100 per person, including all entrance fees, a 2 to 3 Hour Kayak and Lilo experience and a Guided hike.
Book Now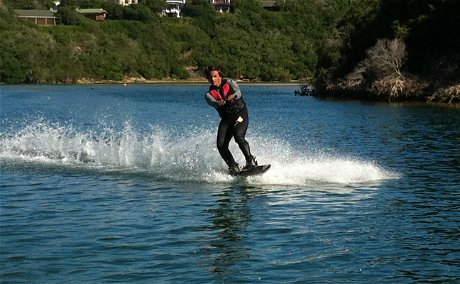 Wake Boarding
Wake boarding is a surface water sport which involves riding a wakeboard over the surface of a body of water. It was developed from a combination of water skiing, snowboarding, and surfing techniques.
From R 450 per person, includes equipment and instructor.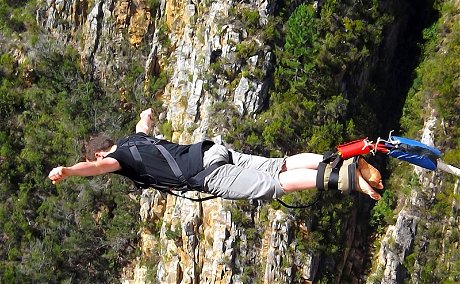 Bloukraans Bungy Jump Tour
Not for the faint hearted!
Join us for a day trip to the Highest Bungy Bridge in the world, The Bloukrans Bridge at 216m.
Tours depart any day of the week.
From R 1900 per person, Transport to the Bloukrans Bridge & a jump off the World Famous Bungy Bridge!!
Book Now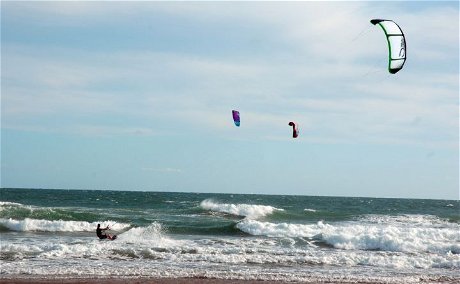 Kite Boarding
There are few feelings in life that compare to kitesurfing along a stretch of flat water or over waves on the sea. It is a blissful feeling of freedom.
Our location on the beach means that we have direct contact with the elements and have the best available local knowledge. This allows us to schedule lessons to coincide with the great conditions or reschedule or slightly delay lessons to ensure the optimal environment to safely develop students target skills.
Lessons start from R 990 per two hour session, includes all equipment.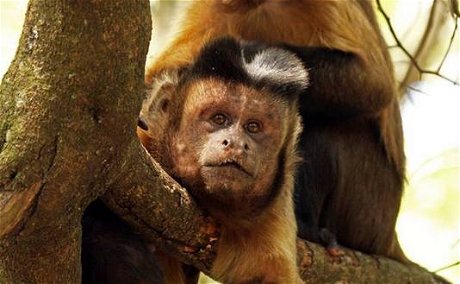 Sanctuary Hopper
Join us as we visit the award winning South African Animal Sanctuary Alliance (SAASA) consisting of Monkeyland, Birds of Eden and The Jukani Wildlife Sanctuary.
Monkeyland Primate Sanctuary – The world's first free-roaming multi-specie primate sanctuary.
Birds of Eden – The world's largest free-flight bird aviary (50 metres high, covering 23 000 square meters of forest). Birds of Eden houses more than 3,500 specimens of more than 280 species, with the main focus being African birds.
Jukani is home to big cats such as lions (white and tawny), cheetahs, tigers (Siberian, Bengal and white), leopard (spotted and black), jaguar, pumas, caracal, serval cats and other wildlife species such as zebra, springbuck, zorilla, honey badger and various snake species.
From R 1030 per person, includes: transport, a qualified tourist guide and entrance fees to Birds of Eden, Monkeyland and Jukani.
Book Now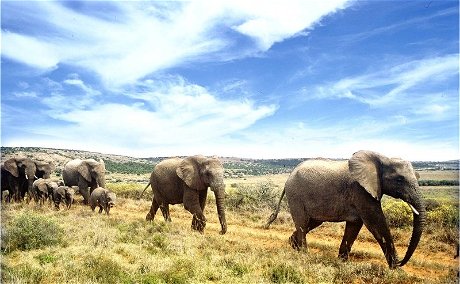 Garden Route to Addo, Surf & Safari - Multi Day Tour
This 3 day tour starts in Sedgefield on the Garden Route. The action packed tour includes an authentic safari in South Africa's third largest National Park – the Addo Elephant National Park as well as a visit to the surf capital of Africa – Jeffreys Bay.
From R 3400 per person, Tour Includes: All transport, all accommodation, entrance to the Addo Elephant Park, a 3 hour safari in the Addo Elephant Park, ziplining at Adrenaline Addo, guided tour of the Daniell Cheetah breeding project.
Book Now